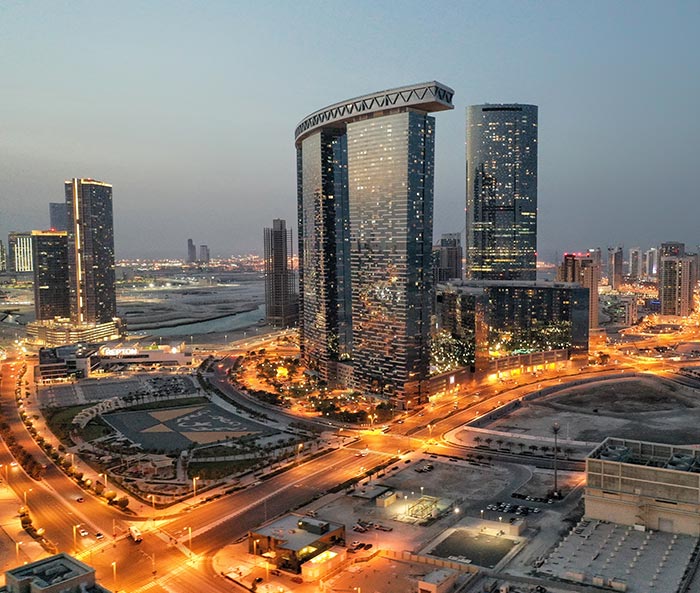 Investing In Ideas That Impact Our World
Headquartered in the United Arab Emirates, Al Otaiba Investments holds offices in both Washington, DC and Abu Dhabi. The firm was created with the mission to close the financial gap  between the United States and United Arab Emirates, and to drive impact, growth, and sustainability worldwide.
"Investing in meaningful projects across a diverse set of industries and regions is not only a prerequisite for Al Otaiba Investments, but a mindset."
Abeer Al Otaiba, Founder and Chief Executive Officer, employs her engineering background to invest in innovative opportunities in often overlooked regions. Amr Shoukry, Vice President of Business Development, manages the firm's initiatives and growth. Between the two executives, Al Otaiba Investments has over 20 years of experience within various sectors including engineering, financial markets, construction, and diplomacy.
"We were honored to be chosen as part of the global consortium to develop the Historical Tahrir Complex. We believe the development and repurposing of the complex will enrich the history of all involved stakeholders and are confident that our vast expertise will attract additional investment in Egypt."
Philosophy and Investments
Inspired by the innovators of tomorrow, Al Otaiba Investments promotes worldwide solutions through thoughtful and strategic investments. Their burgeoning portfolio leverages expert care with impactful redevelopment projects.