SemSem is a luxury clothing brand established in 2015 by Abeer Shoukry-Al Otaiba. From the outset, SemSem was built on a platform of philanthropy to support charitable efforts focused on female empowerment.
Each SemSem collection tells a unique story of Abeer's multicultural upbringing in Egypt, France and the United Arab Emirates. Bold designs juxtaposed with elegant touches and fine quality evoke memories of Abeer's grandmother lovingly crafting clothes for her mother. With designs created to make the wearer feel empowered, SemSem's clothing line includes dresses, skirts, tunics and jumpsuits — among other staple pieces — for women and girls of all ages.
"I am a civil engineer by trade, but my passion has always been fashion. At a glance they may not seem similar at all, but I kept pushing myself to make my dream a reality."
ENGINEERING MEETS FASHION​
As the Creative Director, Abeer Al Otaiba brings multilayered considerations to her SemSem designs, including influences from her childhood, her lifelong love of fashion and her training as a civil engineer. Drawing from her life experiences and cultural background, every piece of the clothing line is entirely hand-made and incorporates two recurring Egyptian motifs: a triangle and a lotus flower.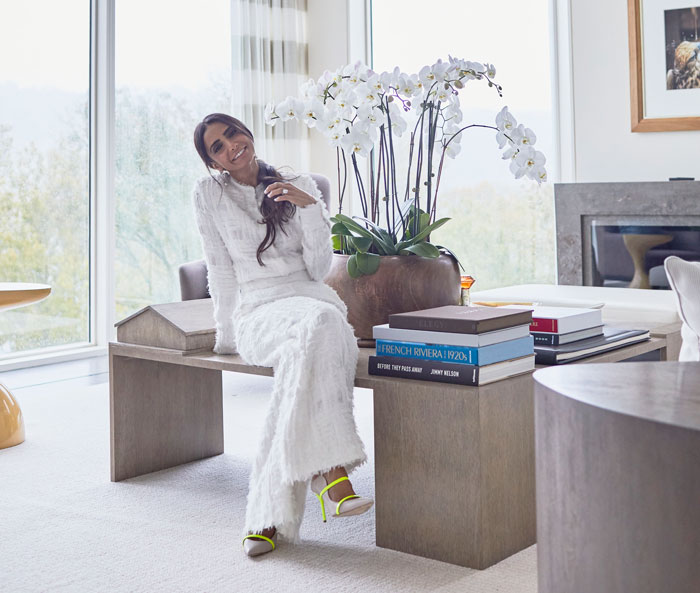 "SemSem is linked to a social mission of investing and supporting women and girls from how we source our fabrics and sew our garments to investing profits back into organizations that are making a difference."
"Ever since I was Samia's age I wanted to be a fashion designer, but I came from a family of engineers. I so believe in the power of creativity."
SemSem's Guiding Principle
Combining her love of fashion with a passion for women empowerment, Abeer founded SemSem with an intent to improve the welfare of women and children worldwide. Calling attention to women supporting women, SemSem merges fashion with social conscience. Each season, the fashion label partners with a different women's charity to support causes such as gender equality, women's health and education. SemSem champions nonprofit organizations that align with the brand's values of philanthropy, family and quality.
In 2016, Abeer's debut collection featured The Association for the Development and Enhancement of Women (ADEW), a nonprofit organization committed to educating, protecting and empowering mothers and children in Egypt. SemSem specifically selected ADEW's Girls Dream's Program and the House of Eve Shelter for Abused Women to build an orphanage and sponsor three schools in the local area. Additional charities have included Women for Women International, Every Mother Counts, Angele. H International, Nation of Dolls, and the International Rescue Committee.